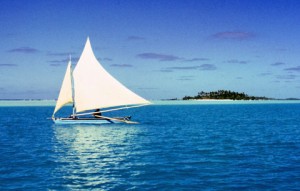 Sailing around the world may be a big and bold dream that is difficult to achieve especially if you don't have any background related to it, or you aren't even living close to the ocean; but those aren't really big problems if you have that burning fervor in your heart to travel all over the world with you, t
he special people in your life and most importantly, your boat. You and your boat will traverse the big blue ocean; your boat will be the best friend you'll ever have. You are partners with it vowed to protect each other and reach your destination safely.
Below are the important aspects of sailing that should be considered. If you really want to make your dream of sailing come true, make sure to take all the aspects into a careful thought and plan everything out. You don't want to miss some important details so as to make your sailing go smoothly despite some occasional rough seas.
Boat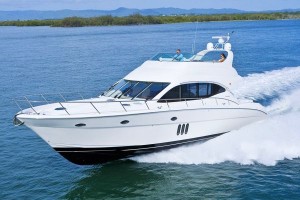 Since you will need a boat that will last for a very long voyage, choosing the appropriate one will take a long time of consideration. Decide on the type of material used on the boat: fiberglass, steel or wooden boats. Wooden boats are more pleasing aesthetically but they are advisable for making small boats only. It is also not abrasion resistant and can deteriorate once fresh water or marine organisms penetrate the wood. Steel boats are stronger and less expensive than fiberglass. However, it is heavier, and it rusts unless protected from the water (it can be protected through paint).
Fiberglass construction is good for any long distance cruiser also it outweighs the many advantages of other boat are outweighed because of the reduced maintenance and freedom from worry that fiberglass types give. Rust or teredos are no problem if the bottom paint is scratched.
The size of the boat and the number of the crew you'll take go in tandem. the more crew you have, the larger the boat to carry them comfortably, and the more work the boat demands in handling and maintenance. This will depend on your tastes, objectives and wants. You may go singlehandedly – one man ship or take your loved one – wife or girlfriend for an unforgettable escapade or your friends for an amazing adventure.
Engine
An engine may both be a life-saver or an annoyance depending on how you care for it. It can make your boat traverse tricky passes with ease, it can be run by a single man, and can give you comfort whilst in the sea. However, it can also be a smelly nuisance that may require endless maintenance. It is a necessity though so try taking care of it as best as you could. You don't want to have spoiled foods, lack of running water, lights and cooking facilities.
Two kinds of engines are available: One that runs in gasoline and another in diesel. It is better to have a diesel engine; the only disadvantage is that it's larger in size and weight,
Navigation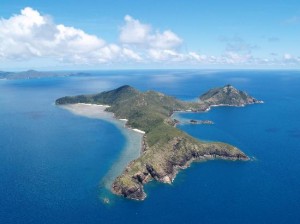 Gathering your bearings is the most important aspect to navigating the seven seas and ensuring not only your safety but the safety of every person on board. Ensuring that you have your directions correctly set help to prevent you getting lost and always ensure you're close to safety. When navigating smaller boats you can make use of Air Navigation Tables and a Nautical Almanac. The use of sun sights can also help in plotting direction effectively as long as there is light.
Freak Occurrances/Heavy Weather
Freak occurances can range from sudden leaks to forces of nature and the best you can do is be prepared for the worst. Whilst it can get tough, boats are designed efficiently that only the most violent winds are enough to knock down your vessel, including hurricane force winds, heavy steamer traffic or lack of judgement by the captain. You need to thoroughly prepare yourself for the worst scenarios, know the workings of each part of your vessel and the most efficient and fast ways of making repairs in the event of an accident.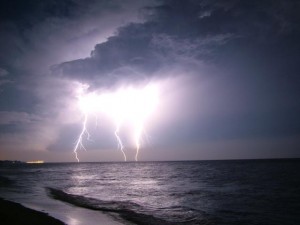 Self-Steering
Having a self-steering vessel can help to prevent the repetitive need to stay at the wheel and allows you to take a break whilst remaining completely save. Many improvements have been made on self-steering devices making them manage much easier in rougher conditions. Your best bet is to carefully identify the best suit for your sized boat to ensure that having a conventional self-steering device does not cause more problems than fixing them.
Finances
Judging by the type of vessel you want to commandeer, you will need a sizable amount of finances in order to turn your vision into a reality. A fibreglass boat with stainless steel rigging and fittings as well as Dacron sails will help to reduce costs, and when travelling you need to consider your budget when you're on dry land as well. Managing finances can be a crucial aspect to sailing, as you need to pay careful consideration to boat maintenance, repairs, food as well as luxuries you wish to indulge in on the trip and budget accordingly. You may also want to invest in sustainable additions to your vessel such as a desalination pump, but only if you have the necessary funds.
Conclusion
Sailing around the world is not an easy feat but with the right tools and planning it can be both an adventure as well as a lot of fun. Before attempting any of this you should always have a backup plan for any emergency as well as a way of making sure that if anything does go wrong, you can fix it or at least contact for help and emergency support so that you do not become lost at sea.