Sailing is a very interesting outdoor sport that is loved by many. Below you will a list of the top ten sailing destinations that can be visited when you want to explore the world of the sailing like:
Abacos, Bahamas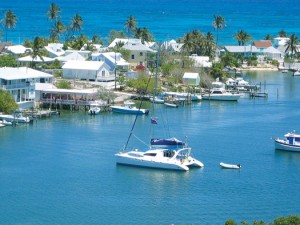 Abacos is also known as the boating and sailing capital of the world because of its calm sea surrounded by breathtaking islands that are all worth visiting. The string of Bahemian islands east of Palm Beach Florida features beautiful coral reefs, excellent fishing sites, museums beach restaurants and bars. It also provides spectacular views of the quaint villages and towns, plentiful marinas and the Atlantic. One of the most popular cruising grounds is Greeen Turtle Clay and Little Harbor. Visual arts lovers are normally treated to amazing sculptures, photography and painting at the museums. Tourist will experience the most complete vacation here in Abacos. With the relaxed culture of Abaconians, tourists will feel like locals.
Tortola British Virgin Islands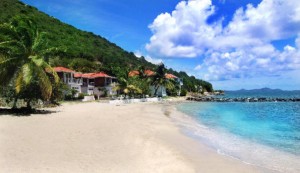 This has white powdery sandy beaches that attract a lot of tourists. In addition to this, the islands also feature sheltered yacht filled harbor and lush green mountains. From afar, you will see it as verdant-green with the blue clarity of the sea. With the sheltered waters and fair winds visitors enjoy numerous exciting opportunities with captivating coral reefs, flood caves and stone formations that enhance the natural beauty of the place. The coral reefs and the healthy biosystem of the island results to a popular destination of divers and snorkelers. Not only that, Tortola is also perfect for sailing and boating due to the protective effect the islands give around the island which results to calm seas.
Boracay Island Aklan, Philipines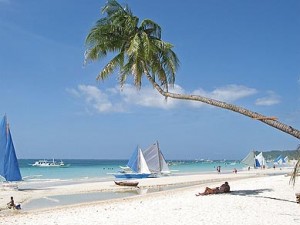 This is a cool destination that is famous for its rare white puka shells that are known to be the best in the globe. The white powdery sand of the beaches are so silky, walking barefoot feels like a trot above the clouds. The island is easily accessible; one can wander around by foot, bike or a banca (motorized canoe). Tourists can go island hopping in the many small islands that make up the Boracay Islands, some are secluded that it is the perfect place to unwind. The beaches also feature coral lagoons, white sands, island villages and glassy-smooth turquiose waters where individuals can participate in snorkeling, diving, kite boarding, windsurfing and relaxing on the beautiful and clean beaches. Aside from these water activities,  the big golf course located in the island is another way to spend pastime.
Phuket, Thailand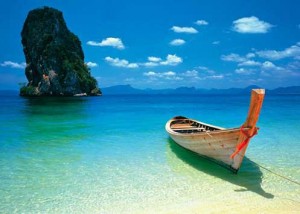 The many islands of Thailand each showcase a unique beach and experience. However, they are all the same when it comes to pristine waters, filled with hidden gems you must search. The tranquility of the blue water shining in the daylight with silhouettes of boats from afar will take your breath away. This offers a relaxed environment for individuals who want to escape from fast paced life as well as the hustles and bustles in life. This is filled with exotic fauna and flora, hidden coves and bays and towering pinnacles made from limestone located in the sheltered waters at the bay. The place is also known as the land of smiles, making every stay so worth it. The place is beautiful and there are so many activities to do and places to visit.
Mahe Seychelles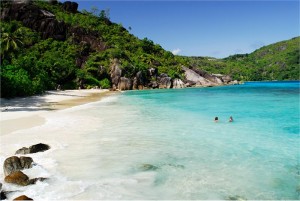 This offers gorgeous tropical scenery with relatively calm and balmy waters that come from the Indian Ocean. It consists of a group of granite islands that are famous for their pristine white beaches, lush forested mountains and abundant wildlife. Sailing here offers numerous possibilities with majestic marine sanctuaries and palms. There are several marinas in Port Victoria making it perfect for sailing and boating. Due to the islands surrounding Mahe, the beaches are relatively calm and safe. Other than that, there are many exciting activities that can be done like mountain hiking because Mahe is very mountainous with a central ridge running between the northern extremity to the southern end and there are several peaks approaching 3000 feet high. Standing at the pedestal of Mahe, you can see the beauty of the island all around you.
Palermo, Sicily, Italy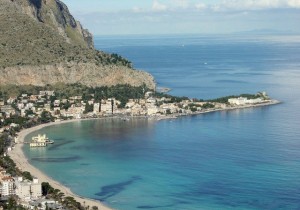 Sailors normally have a good time as it provides a diversity of cultures and coastlines that have some of the most famous beaches in the world, secluded anchorages and quiet fishing villages. Snorkeling and swimming are some of the activities that you can take part in. Punta Gavazzi is one of the key sites where divers can enjoy a swim among numerous natural artifacts. There are more than ten beach sites in Palermo that you can easily traverse through by boat. You can go around the different islands with your boat, hang a hammock to rest a bit and then go around again. Explore the beaches of Palermo and fall in love with it. Also visit the city anytime and be amused by the quaint structures that surround you.
Athens, Greece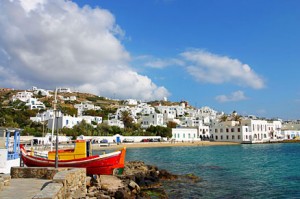 This provides a number of historical sites and laid back destinations on the beach. It features an amazing cruising ground with islands and coasts cradling towns from the ancient roots. Some of the things you will get to enjoy include fortresses, castles, temples, churches perch and monasteries. It also has many night clubs, tavernas and intimate cafes. The beaches boasts of its lovely waters and bays, making the stay under the sun for hours so much fun. Aside from that, there are lots of places to explore, easily reached by boat or by foot. All the people are very friendly and welcoming, making tourists feel instantly at home.
Baja, Mexico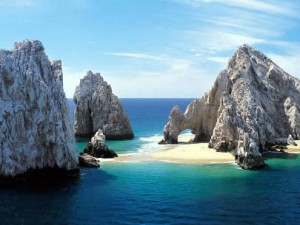 This is best known for its soaring red cliffs, stunning beaches, rare animal species and secluded anchorages. The beauty and serenity of the beaches are crowned by presence of mountainous backdrops. It is very easy to say that this place is every beach lover's dream as well as artist like photographers and painters. Baja has hundreds of beautiful scenic spots that will satisfy the craving for beauty and relaxation. Tourists won't run out of things to do here. They can visit islands by boat and build a camp there, live a life of a luxurious castaway! It also an amazing desert landscape that has the largest species of the Cardin cactus in the whole world and features art galleries, bars, shops and grand hotels.
Tonga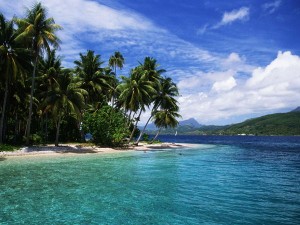 Tonga Beach is a lush and tropical paradise that partakes in the delight of numerous tourists ever peak season. The luxurious tropical paradise is perfect for a wide array of summer antics, making it an ideal tourist location for swimming, surfing and other beach activities. Resorts are very popular on tropical island paradises and on Tonga, help to make the most of Vacationing in the Pacific. This is located between Fiji and Tahiti in the Pacific Ocean. It is a very beautiful place with numerous white sand beaches, picturesque anchorages and coral reefs. The place also features crystal clear waters that make it an excellent water sport point for scuba diving and snorkeling. You will also find humpback whales in the outer islands.
Bays of Island, New Zealand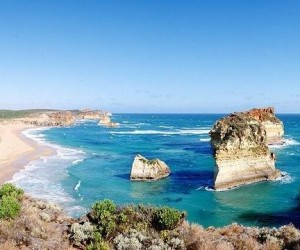 The Bay of Islands is located in the Northern Part of New Zealand and has many different attractions, most notably it's association with the Ocean. In retrospect of the name, the Bay of Islands is a popular fishing, sailing and tourist destination, and has become infamous for big game fishing through the works of Zane Grey. The beaches are known as one of the best cruising grounds in the globe. It features 80 scenic islands, a huge coastline and a variety of wildlife. The seas are blue, pristine and calm making it perfect for boating and sailing.